✔ The cheapest solar panel might not be the best one
✔ But budget solar panels are a risk
✔ To start gathering quotes for solar panel installation, fill in the short form above
---
The
Smart Export Guarantee (SEG)
launched on 1st January 2020 to replace the old Feed-in Tariff. Check out our guide to the
Smart Export Guarantee (SEG)
to find out how much you could earn.
---
It's no secret that solar power is getting more and more affordable. According to UK government statistics, the price of residential solar panels has fallen by more than 50% since 2011, and it looks set to keep on tumbling (source: Gov.uk, 2019).
However, as solar technology becomes more widely available, customers need to be as savvy as ever. More and more manufacturers are entering the market (particularly from China), and it's a real mixed bag out there.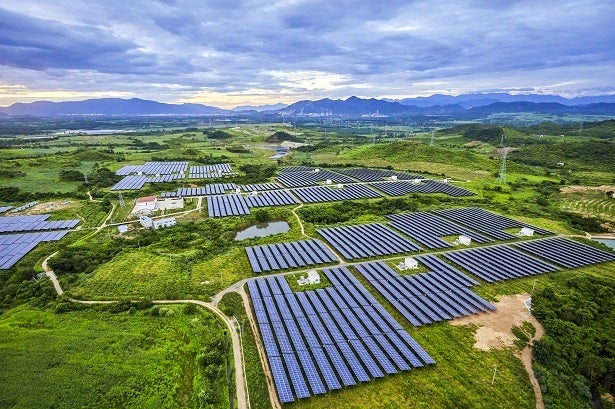 The cheapest deal is not necessarily the best one, and if you choose to save money at the start, you may end up with some very expensive issues further down the line. We're here to explain why premium solar panels are worth the extra cost, and why the switch to solar should always be done properly.
To start comparing solar panel quotes, fill in this short form, and our installers will get back to you.
What's on this page?
---
Cheap vs premium solar panels
We put our investigative hats on, and had a look at what you can get for your money in the residential solar panel market. The key quality indicators we focussed on were 1) efficiency and 2) linear output warranty.
1) 'Efficiency' refers to the percentage of sunlight that a solar panel can convert into electricity. The more efficient a solar panel, the better it will be at powering your home.
2) 'Linear output warranty' refers to a solar panel's minimum lifespan. The majority of solar panels come with a 25-year linear output warranty, which guarantees that the solar panel will be operating at a particular percentage of its original output after 25 years. The higher the percentage, the better quality the solar panel.
Check out our comparison table below, which features three of the cheapest solar panels on the market, plus three premium models (in bold). As you can see, the cheaper solar photovoltaic (PV) modules come at around half the price of the top quality ones, but you get far less for your money.
| | Solar PV module | Efficiency* | % of original output after 25 years | Average price per panel** |
| --- | --- | --- | --- | --- |
| LG | NeON®2 340W Mono | 19.80% | 89.6% | £234 |
| Panasonic | HIT N Series 245W Mono | 19.40% | 86.2% | £251 |
| Canadian Solar | HiDM 330W Mono | 19.57% | 80.7% | £186 |
| Jinko Solar | JKM-60 Series 270W Poly | 16.50% | 80.7% | £116 |
| Perlight | PLM-60 Series 270W Poly | 16.59% | 80% | £108 |
| Trina Solar | SplitMax 280W Poly | 16.90% | 80% | £89 |
Information updated in June 2019.
*All efficiency and warranty information sourced from official product datasheets.
**Price averages based on data from 10 different solar panel UK wholesale websites.
By way of example, look at how Trina Solar's SplitMax 280W polycrystalline panel stands up to LG's NeON®2 340W monocrystalline panel. The NeON®2 is over 2.5x more expensive than the SplitMax, but offers a superb efficiency of nearly 20%, 80W more power, and a linear output warranty just shy of 90%. With every year that passes, the gap in quality between the NeON®2 and the SplitMax will grow and grow.
What's more, along with their weak performance, lower-end solar panels are also destined to give you multiple maintenance issues during the time they spend on your roof. Things made cheaply aren't built to last.
Of course, you are unlikely to buy your solar panels wholesale – this option is usually for large-scale projects, such as solar farms. To set up a residential solar PV system, you need to go through a reliable, professional installer, such as E.ON or Project Solar.
The price of a 3-4 kilowatt peak (kWp) solar PV system should be somewhere between £5,000 and £7,000, which includes the cost of the inverter and installation. If you're paying significantly less than £5,000 for a 3-4kWp system, something's probably amiss.
For more information: check out our detailed guides to solar panel costs 2019, and the best solar panels on the market.
---
Why should you buy premium solar panels?
Here's a breakdown of the three key reasons you should be opting for the best solar panels on the market.
1. Monocrystalline silicon
Silicon is the most commonly used material in solar panel production, and monocrystalline silicon is the best kind. Firstly, monocrystalline solar panels are much more efficient than their polycrystalline counterparts, which is hugely important. As we've already mentioned, efficiency is the factor of all factors when it comes to assessing the quality of a solar panel.
For example, a solar panel with 20% efficiency can do twice as much with the sunlight it receives as a solar panel with 10% efficiency. If you've got limited roof space or a lot of shade going on, high-efficiency solar panels are absolutely essential.
Generally speaking, polycrystalline solar panels achieve efficiencies of 13-16.5%, while monocrystalline solar panels can break into the dizzying heights of over 22%. The most impressive module on the market at the moment is Canadian Solar's BiKu CS3U-365PB-FG, with an efficiency of 23.80%. To find out more, take a look at the most efficient solar panels of 2019.
2. Longer lifespan
In the words of Benjamin Franklin: "The bitterness of poor quality remains long after the sweetness of low price is forgotten." This certainly applies to solar panels.
Although most linear output warranties expire after 25 years, that doesn't mean solar PV systems shouldn't keep going beyond this point. Good solar panels should last as long as 30-40 years, while the lower quality alternatives don't tend to make it so far.
Cheap solar panels are cheap for a reason; they don't cost much to make. For example, budget manufacturers will tend to use a fairly basic type of glue, which can put their panels at risk of delamination. This is when the bond between the glass and the plastic of a solar panel starts to deteriorate, and the two layers slowly separate, making space for moisture to come in. Ultimately, this leads to corrosion and system failure.
Similarly, low-quality solar panels are also not very resistant to extremes of weather, so baking heat, heavy hail, and hard frosts are likely to cause micro-cracks on the surface of the panel. Every micro-crack is a blow to your solar PV system's overall efficiency, and your dreams of a solar-powered home.
3. Sensible economics
As the price of solar panels has fallen (see intro), it has gradually shifted from being a significant fraction of the overall cost of a solar PV system, to a fairly small one. Although the associated costs of installation (e.g. labour, scaffolding, inverter, meter etc.) are also dropping, they aren't coming down nearly as fast as the cost of solar panels.
If you were to purchase 8 x 305W top-quality solar panels wholesale, it would set you back roughly £1,600. However, as we stated earlier, you wouldn't be buying them wholesale unless you're kickstarting a large-scale solar farm. You'd go to a professional installer such as E.On, who charge around £4,123 for an installation of 8 x 305W solar panels.
As you can see, well over 50% of the price of a solar PV system is based on the large fixed cost of installation. In contrast, solar panels can sometimes account for no more than 20% of the overall cost, as reported by Arstechnica in 2018.
Given the current breakdown of solar costs, you can see that the type of solar panel you buy won't make a huge difference to the overall price. You'll be paying several thousand for installation, irrespective of what type of panel you buy. According to researchers at MIT, as well as various solar power companies, it makes economic sense to go for top-quality solar panels in order to get the most value out of the installation cost.
---
Choosing the right installer
So what now? The next step is to find out how much it will cost you to install solar panels at home – and we can help. Simply pop your details here, and our qualified installers will be in touch.