✔  Over the next 15 years, gas (and other fossil fuel) boilers will be banished from newly built houses 
✔ Around 14% of UK greenhouse gas emissions come from homes, mostly from gas boilers
✔ Fill out our short form to get a boiler quote from a local installer
While the government is still setting out to ban gas boilers, the specific date for when this will happen is no longer clear. The original proposed date of 2023 has since vanished from the
10-point plan
, which was released in November 2020, with no official update since. We will update this page if the situation changes.
In early 2019, the Government announced a ban on gas boilers – causing quite the controversy. The reasoning behind this announcement is an attempt to improve the eco standard of housing across the UK – indeed, out of the 29 million homes in the UK, currently only 1 million are heated using low-carbon methods. 
The International Energy Agency (IEA) has even suggested that no new fossil fuel boilers should be sold globally from 2025 onwards.
But how will this ban affect you and your home? Does it affect all homes in the UK? And what does the future of heating look like? This article will cover all the questions racing through your mind about the big ban, which is due to be implemented in 2023. 
If you think your boiler has seen better days, now might be a good time to start looking at different options. The older your boiler gets, the less efficient it becomes.
So, if you're ready for a change and you'd like to compare your options, you can get in contact with our local suppliers. Simply pop your details on this short form, and our professional installers will be in touch with quotes for you to compare.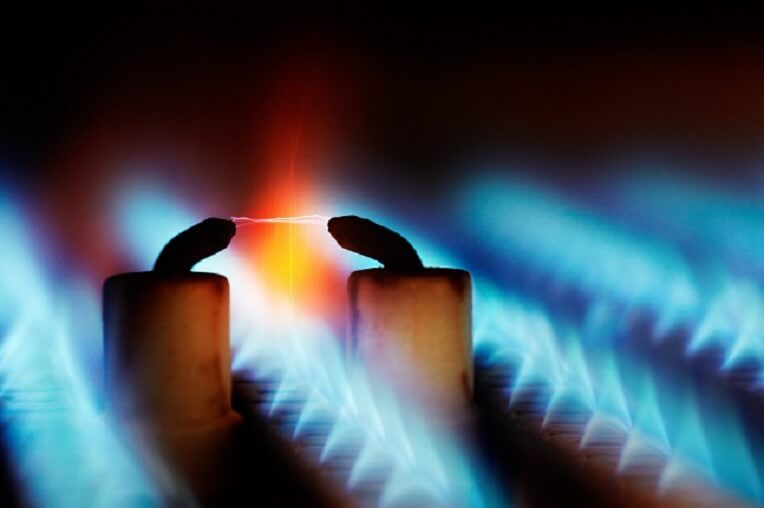 Are gas boilers being phased out in the UK?
Yes, they are – although, it's unclear when this will be implemented. The UK Government revealed on 18 November 2020 that the boiler ban date will be brought forward from 2025 to 2023, to align with its bold net-zero plans for 2050. However, the BBC realised shortly afterwards that the date in the report has been removed – with no update since. 
A Downing Street spokesperson told BBC News there had been a "mix-up", saying: "The government wants to implement the measures under the Future Homes Standard in the shortest possible timeline.
In response, Andrew Warren from the British Energy Efficiency Federation said: "It's unbelievable to think there would have been a 'mix-up' on a really important prime minister's document like this."
The report says that new homes will not be connected to the gas grid, but instead be powered by low-carbon energy. Despite gas hogging the limelight in this news, it's not the only fuel being banned from boilers – in fact, all fossil fuel boilers will be banned going forward. But since gas is the most popular type of boiler, the government's announcement has caused quite a ruckus. 
By enforcing this new law, it's hoped that the UK will move one step closer to being carbon neutral.
Who will it affect?
If you're thinking about that shiny new boiler you recently bought, don't panic – this won't apply to you. The ban on gas – and other fossil fuel – boilers will only apply to newly-built houses from the proposed date onwards. 
Although you're safe from having to ditch your current gas boiler, this is one of the reasons why the announcement is attracting backlash. Much of the UK believe it makes more sense to improve the efficiency of existing homes, rather than focusing on homes-to-be. 
"Tackling the climate emergency demands much bigger thinking. Issues like the shoddy state of our existing housing stock and rapid adoption of electric vehicles require serious money behind serious policies. A good start would be banning the sale of new petrol and diesel cars and vans by 2030 (instead of 2040 at present)."
–  Mel Evans from Greenpeace
However, like most things in life, it ultimately boils down to money.  The report from the Committee on Climate Change said it would cost £26,300 to install low-carbon heating in an existing house – to install it in a new home, on the other hand, would only cost £4,800. 
Why are the Government banning gas?
The world is heading towards its sixth mass extinction – and if we're to have any chance of averting this crisis, we need to act now. The UK government has recognised this, and is making the necessary changes to hit climate change targets by 2030. A ban on gas boilers is just the first of several steps.
Around 14% of UK greenhouse gas emissions come from homes – mostly from our gas boilers keeping us toasty. If we want our country to be carbon neutral by 2030, we need to drastically reduce this figure. In fact, according to the Committee on Climate Change (CCC), the UK won't meet its climate change targets unless it eliminates most greenhouse gas emissions from homes.
This means we need to get rid of gas – a particular challenge, since 85% of homes are still heated by carbon-heavy natural gas. 
So, what does a gas-free future look like?
The future of home heating
Once the boiler ban has been put in place, a new generation of homes will run on low-carbon heat pumps and heat networks. The Committee on Climate Change estimated that the scheme will install 2.5 million heat pumps in new homes by 2030 in order to meet future carbon targets.
So if it's not gas, what will it be? Well, hydrogen could play a valuable role as part of a heating solution. Combining hydrogen with heat pumps will allow homes to stay comfortably warm, without harming the planet. Everybody wins! 
Why heat pumps?
With all the different options out there, why has the Government gone for heat pumps? Well, these pumps offer the same heating potential as gas boilers, except they're powered by low-carbon electricity. 
Above all, heat pumps have the most potential for saving carbon. According to the CCC report, they deliver around 25-85 tCO2 (a measure of carbon dioxide) savings per home over a 60-year lifetime. To put this into perspective, using heat pumps would mean a 90% reduction in lifetime carbon emissions.
Fossil fuels vs renewables
So is this news worth celebrating? Well, although gas isn't as bad as coal and oil, it's still one of the fossil fuels that's dousing the fires of climate change. So yes, this is news that should put a smile on your face! 
This news is also evidence that the UK government is taking renewables seriously. This stance was reiterated in 2019, when the UK surpassed the milestone of sourcing more power from renewables than fossil fuels.
What does this mean for the UK? 
It means fewer carbon emissions, less air pollution, cleaner water, and more habitable environments for  our animals. Better still, it'll contribute positively to the world's climate as a whole – never lose sight of the bigger picture! 
Which energy suppliers are the greenest?
If the new gas boiler law won't apply to you, but you want to do your bit to help our planet, you can opt for a greener energy supplier. According to Which?, the top green energy suppliers in the UK are Octopus Energy, Ebico, Bulb, So Energy, and Tonik Energy.
Since these energy suppliers source all their energy from renewables, there's not much to separate the greenest of the green. But how do these companies compare with the main energy suppliers in the UK (who control 77% of the electricity and gas markets)?
Figures from Which?
Simply by switching energy suppliers, you can make your contribution to the UK government's climate change targets. 
Gas boiler ban: What's the verdict?
We're stepping into a new era: one where fossil fuels are dying out, and renewables are rising up. This new gas boiler scheme will not single handedly rescue us from climate oblivion, but it's a step in the right direction. 
If you're planning on buying a newly-built house in the next five years, it's worth double checking the CCC report. This way, you can see whether any of these changes will impact your plans. 
If the new boiler gas scheme doesn't affect you, but you're still interested in a new, eco-friendly boiler, then you've come to the right place. Our local suppliers can provide you with quotes to compare the best prices – all you have to do is fill in this short form. Your contribution to a greener country starts here!