✔ You can get a smart meter installed for free
✔ They can help you cut your energy bills and carbon footprint
✔ 86% say smart meters have led them to change their habits for the better
---
Smart meters allow you to understand your energy consumption, keep track of it accurately, and save money by cutting down on unnecessary usage.
And by the time June 2025 comes round, energy companies will have offered smart meters to every home in the UK.
So now is the time to decide whether smart meters are for you. Could they improve your life? Could they save you a large amount on your energy bills? Are they too much of a hassle?
Fortunately, we've got you covered with everything you need to know before making your decision.
And if you want another way to cut costs, just fill in this quick form, and see how much you could save.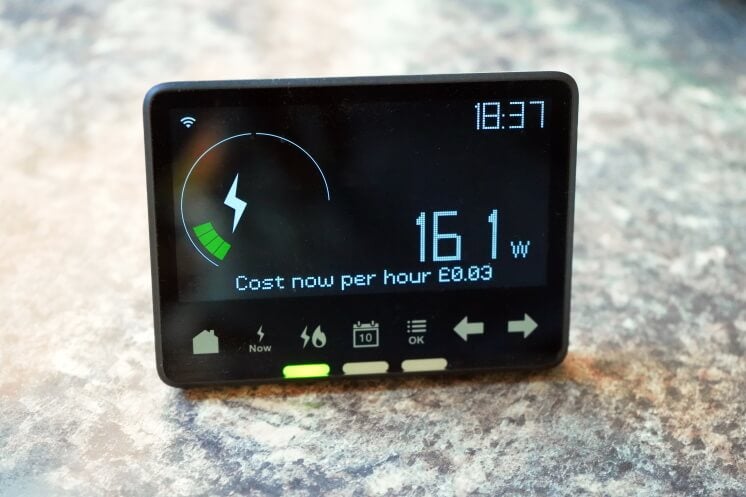 What is a smart meter?
A smart meter is a small electronic device that measures your energy usage.
If you decide to go smart, and you get your gas and electricity from the same company, you'll only need one meter installed.
If different providers supply you with gas and electricity, you'll need two – one for each company.
In either case, this new technology will replace your old meter, and will tell you and your supplier how much energy you've used.
They can generally be controlled with an app, as well as by using a small monitor called an In-Home Display (IHD).
What do they do?
They analyse your usage and update with new readings – almost instantaneously for electricity, and every 30 minutes for gas – which they immediately send to your energy company.
This means you'll never again have to take a manual reading and pass it on to your energy supplier.
And since your supplier won't have to estimate your usage, you'll only ever pay for the energy you use.
You'll also be able to see straight away when you've used more power than you're comfortable with, which can help remind you to take energy-saving measures, like switching off lights when you're not in the room.
You can even set a budget for yourself, so you're in complete control of energy spending, and see every day whether your usage is sticking to the plan.
And if you switch energy supplier, your smart meter will switch with you.
How do they work?
Once they're connected to the mains, your smart meters will be able to track your electricity and gas usage.
Does that mean they use electricity themselves? Yes, inevitably.
But a spokesperson for Smart Energy GB (the government campaign in charge of the smart meter rollout) told us that the IHD uses "less than £1 per year" worth of power, so it's probably worth it.
They also explained that the meters will use a similar amount of electricity, but the supplier will cover that cost for you.
All the information your meters find will be displayed on your IHD, and automatically sent to your energy company over a secure national communication network.
That means the meters won't use your wifi, so they won't miss a beat if your internet goes down.
The network is run by the Data Communications Company (DCC), which is owned by Capita, one of the biggest companies in the UK.
How do I get one?
The first step is requesting one from your energy company. You can use this Smart Energy GB tool to easily access the form on your supplier's site.
Then you just have to arrange a date and time for the installation to happen, and let them into your home when they get there.
And don't worry, your installer will take precautions against spreading COVID-19. They'll wear protective gear, stay away from you, and communicate over the phone.
The smart meter will take around two hours to set up – and then you'll be ready to start saving money and energy.
How much does one cost?
Your new smart meter will be completely free.
There's a chance that energy companies will raise their prices to cover this excess cost – but that's why there are services like this one, that can tell you how much you could save by changing suppliers. 
Will it save me money?
Not automatically – but if you use it to see where you could save on energy usage, and then act on that information, the sky's the limit.
86% of smart meter users have said the device has led them to change their habits in order to use less energy, according to Smart Energy GB.
How much could I save?
Considering your energy company will install your smart meter for free, anything you save using after it's set up is pure profit – but how much you save is up to you.
After all, your smart meter is only a tool. You're the one who decides how to react when faced with accurate data about your energy usage.
If your smart meter's numbers do make you want to cut down on your usage, we've written a guide to saving money on your energy bills.
Can I have one on a prepayment plan?
Definitely. All you'll have to do is keep an eye on the part of your smart meter's IHD that displays your balance, and make sure to top it up when you're running low.
You should be able to top-up online, as well as at the shops.
And if you ever decide that a prepayment plan isn't for you, you can switch to credit mode with no problems.
"All smart meters will be able to operate in prepayment mode or in credit mode.
"Customers will be able to switch from prepayment to credit and back again, quickly and easily, with no need to get a new smart meter installed."
– A Smart Energy GB spokesperson, speaking to This is Money
Pros and cons of having a smart meter
| Pros | Cons |
| --- | --- |
| You'll know how much energy you're using | Sometimes, ignorance is bliss |
| You can more easily cut your energy bills | They may stop being smart after you switch provider |
| You can reduce your carbon footprint | The IHD can sometimes stop functioning |
| It's free | |
| It automatically sends readings to your energy company | |
Do I have to have a smart meter?
It's totally up to you. 
You won't be forced to get a smart meter installed – but energy companies are compelled to offer one to all UK homes by June 2025.
How do I know if I have a smart meter?
If you have an IHD – a smart monitor that allows you to track your energy usage in real time – you have a smart meter.
It'll have a small screen, look a bit like a car's sat nav, and should sit somewhere you can see it, like your hallway.
If you no longer either give readings or receive estimated readings from your energy supplier, this is also a clear sign you have a smart meter.
Are they safe?
There is a myth that smart meters emit harmful radiation – bursts of radio waves that can negatively affect users. This is false.
Dr Azadeh Peyman, a principal radiation protection scientist at Public Health England, told The Telegraph: "Smart meters do not pose a risk to health.
"The level of radio waves they produce is typically one million times less than the internationally agreed guidelines", she added.
They're also extremely difficult – and completely pointless – to hack.
The smart meter network was created by the National Cyber Security Centre, they're not connected to the internet, and they only contain your energy usage – which is encrypted.
How do I read one?
To read your smart meter, just look at the IHD. This small screen can quickly tell you how much you've used, and how it's cost you.
You have a smart gas meter, a smart electricity meter, or both. In any case, your IHD will show you the amount of energy you've used today, and over the past month, in kWh (kilowatt hours).
It should also show you how much you've spent on that energy, in simple, clear pounds and pence.
You don't have to take readings of your smart meter – it does that for you, sending your usage data straight to your supplier – but you'll still want to see your usage.
After all, that's the whole point of getting a smart meter.
Summary
Smart meters are the future.
There are some issues with the device, as there are with all new technology, but it remains a free tool that could save you a bundle, simply by showing you how much energy you use.
And if you want to continue cutting costs, just fill in this form, and see how much you could save on your bills.